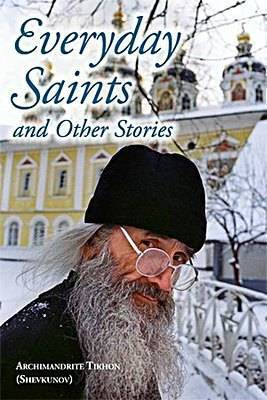 This is a collection of blog articles based on my humble reflection on the wonderful book "Everyday Saints" By Archimandrite Tikhon. You can find more information about the actual book here.
Index
 01. Finding faith in uncommon places and people
02. Faith is not an escape, but seeking growth and strength
03. Finding God in the midst of our delusions
04. Obedience in the labors of faith
05. Seeking God's Treasure instead of the world
06. Seeking elders and saints in our midst
07. The mystery of God's Will and our humility
08. Everyday saints – a geriatric nurse in Japan
09. Prayerful strength in God's Grace
10. Joyful renunciation of the world
11. Seeing the saints in "difficult" people
12. God's profound wonderworking in plain sight
13. Devotion to prayers long and short
14. Fragrance and the Kingdom of Heaven
15. Stern elders for our spiritual journeys
16. Accepting our lot with faith and prayers
17. Wise as serpents and innocent as doves
18. May God gift us with a good and prayerful rest
19. Treasure the gift of God's redemption
20. Theology and prayers unto God
21. Intercessory prayers before God
22. Greatest Liturgy in the humblest place
23. Crosses carved deep within us
24. God chooses us. Do we choose God?
25. We fight against evil things seen, and unseen
26. Seriousness of the monastic vows
27. We cannot serve two masters – let us choose God
28. Nurturing the novice in all of us always
29. Love is simple – speak it simply to God
30. Death to the world and fortifying our faith
###