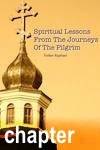 Rather than pray just for our own needs, let us always remember out of faith and love for God, to remember and pray for the needs of others.

Dear beloved,
The professor asked what was the purpose of petitions to God, if God already knew all things, before, during, and after, and His Divine Will being sovereign. Therefore, the professor believed that praying for one another is nothing more than a courtesy out of faith.
The Moldavian monk told the professor, that even if rationally it made sense, perhaps it would be better to use an illustration between two students. One student is lazy and underperforms in all his assignments and examinations. But if a brilliant and hardworking student were to study with the underperforming student, both will benefit from each other. The underperforming student will gain diligence by the influence of the brilliant and hardworking student. And in turn, the brilliant student will learn the virtues of patience and love, and to help the other student become better in his studies.
Therefore, the monk believed that humans are relational creatures, and are best in a community. Therefore, a group of people can nurture and help each other spiritually (Proverbs 17:17). Likewise, prayers to petition God for the needs of others are the same idea, intended for all of us to be purified and to draw closer to God. God certainly does not benefit from our prayers in any way. He acts on our prayers seemingly, when our own limited perspectives make us believe God "reacts" to our needs as we pray. Rather, God's Divine Will has been ahead of us all along.
Praying for the needs of others is Biblical. Our Lord Jesus Christ prayed for His people when He told Apostle Saint Peter that He had prayed for them so that their faith would not fail (St Luke 22:32). And when Saint Peter was thrown into prison, the Body of Christ, the Church, prayed for him. We are also told to confess our sins to one another, and to pray for one another, that we may be healed (St James 5:16, Hebrews 13:18). We are never to neglect the needs of others, out of arrogance like the Pharisees, but to be Christ, washing the feet of His apostles (St Matthew 12:10-12).
We are but sinners, all of us, whether we are deep in the world, deep in piles of gold and silver, deep in the hilltop monasteries, or deep seated in an ecclesial throne (St Luke 6:42, Romans 14:10). Therefore, we as brothers and sisters of one another, are told to strengthen each other, out of faith for our Lord and God, and love for Him and each other, to pray for one another, and to extend our hands in help when we can.
The professor asked, how then can one pray for the needs of others?
The monk added that all prayers, whether confessional and personal in nature towards God, or as a form of intercession for the needs of others, need to be rooted in a real relationship with God, and to the effect of:
"Merciful God, let Your will be done, after Your desire that all of Your children be saved by your Word. Have mercy on Your servant (name), in the name of Jesus Christ our Lord, Amen."
The pilgrim, his spiritual father, the professor, the monk, and the hermit, parted company after a prayer together.
And in conclusion, let us remember that Christ came with a simple reason – Love. We are told to follow His ways, in just one word – Love. When we pursue God with every prayer, let us remember not asking for spiritual gifts, wealth, achievements, but just that God's mercy be on us all (1 Corinthians 13:1-13). Perhaps the representative saint to teach us about a sacrificial love was our beloved Most Holy Theotokos. She loved God with all her heart, without doubt, and she loved others.
Let us pray for all of us, sinners, who are mercifully rested in the grace of our Lord:
"Lord Jesus Christ, Son of God, have mercy on us, sinners".
PS – This concludes our brief reflection on "The Pilgrim continues his way". We will explore the teachings of Saint Seraphim of Sarov next.
Book Index | Prev: Solitude & silence | Next: Story of St Seraphim